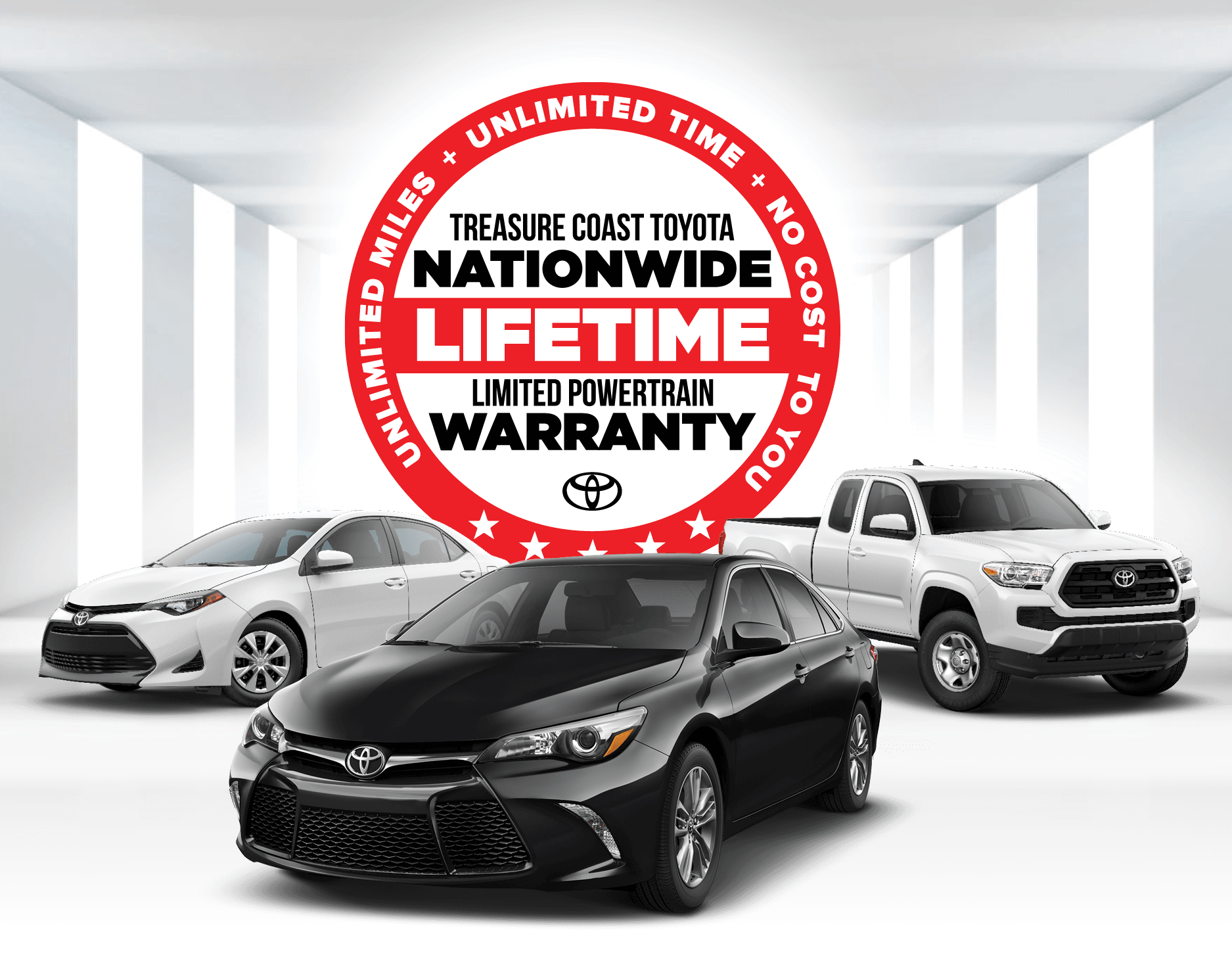 How Long is the Lifetime Warranty really good?

Your lifetime warranty is valid for as long as you own the vehicle. There are no mileage or time restrictions.

How much does it cost?

The Treasure Coast Toyota Lifetime Warranty comes standard and is included with qualifying vehicles at no extra charge.

Does it require extra maintenance to maintain the warranty?

The manufacturer recommended maintenance is required but no extra maintenance is required to maintain your coverage.

Where is my Lifetime Warranty good?

You may use your Lifetime Warranty at any licensed repair shop in the United States or Canada.

Can I transfer my Lifetime Warranty?

No. Our Lifetime Warranty stays with the original owner as long as they own the vehicle.

Is there a deductible?

Yes. For any qualifying repairs there is a $100 deductible.

Shop Our New Inventory

---





GOOD AT PARTICIPATING DEALERSHIPS ANYWHERE IN THE U.S. NON-FACTORY LIMITED LIFETIME WARRANTY ON ALL NEW TOYOTA VEHICLES. WARRANTY COVERS POWERTRAIN ONLY. WARRANTY GOOD AS LONG AS YOU OWN YOUR VEHICLE. SEE DEALER FOR COMPLETE DETAILS. EFFECTIVE MARCH 5, 2015.